53-piece tool case with EVA filling
Product Detail
Product Tags
Details:
In addition to the fact that this toolbox contains all the basic necessities in terms of tools, it has a few special additions such as a torx key set and different types of pliers.   There is also an extensive cap set, a hammer and screwdrivers: ideal for daily jobs in and around the house.   But this set is also ideal in the caravan or on the boat.   Quickly secure a bolt or replace a part;   with this tool case you can do all that.   The ratchet bit holder with bitsets completes the set.   The straps in the case are elastic and made of Velcro.
Details:
Flathead screwdriver SL6x100 mm
Flathead screwdriver SL5x75mm
Phillips screwdriver PH2x100 mm
Phillips screwdriver PH1x75mm
Ratchet bit holder
Grip and nippers
Point pliers
bahco
Water pump pliers
Knife
Hammer
Roll size
Bitset with 30 bits
Set of 10 allen wrenches 1,5 - 10mm
The material EVA (Ethylene Vinyl Acetate) is soft, flexible, UV and weather resistant, insulating, lightweight and wear-resistant.  Compared to PVC or rubber, it is much more effective and durable.  EVA is suitable for indoor and outdoor materials, such as toys, shoe soles, solid tires, sports mats etc.  Because the inside and outside have the same properties, the material always remains of the same sturdy and water-repellent quality.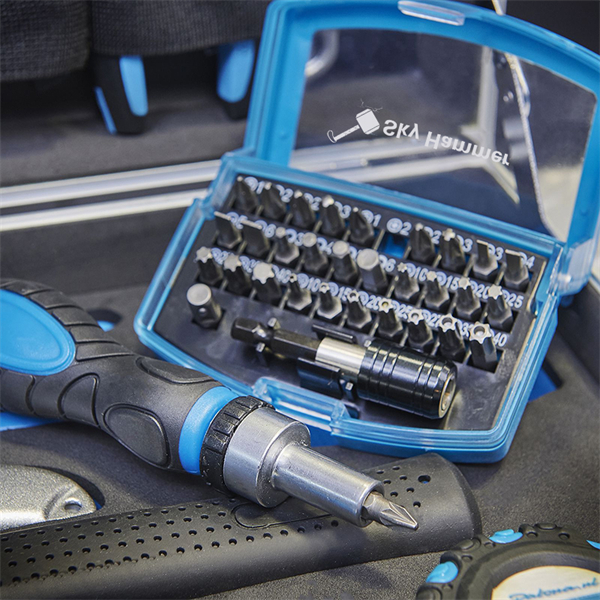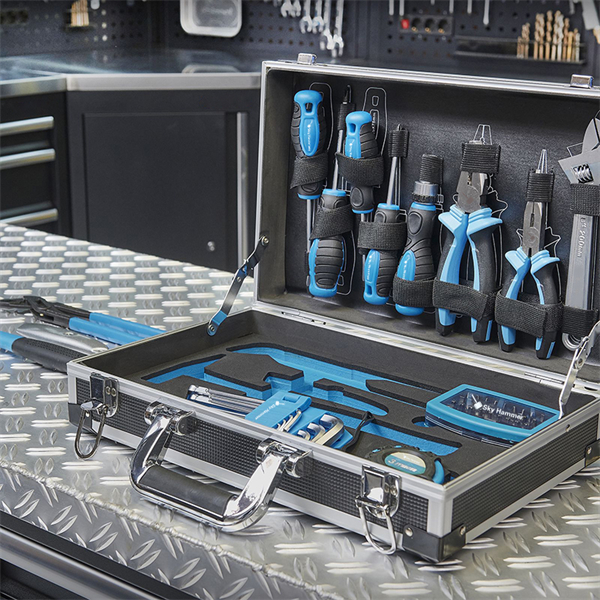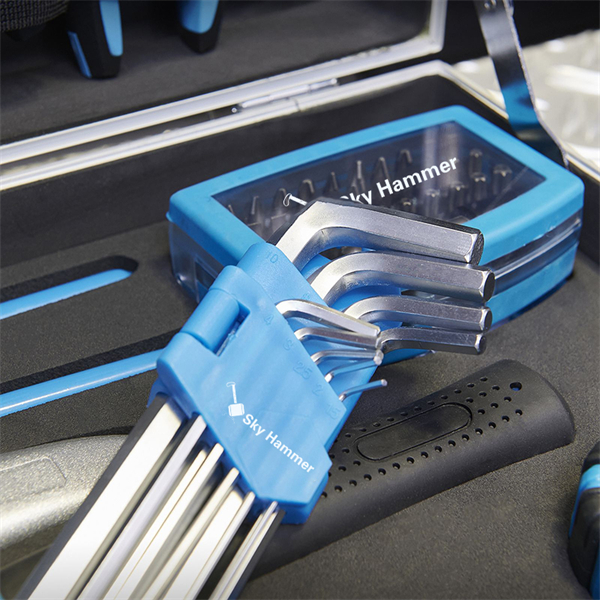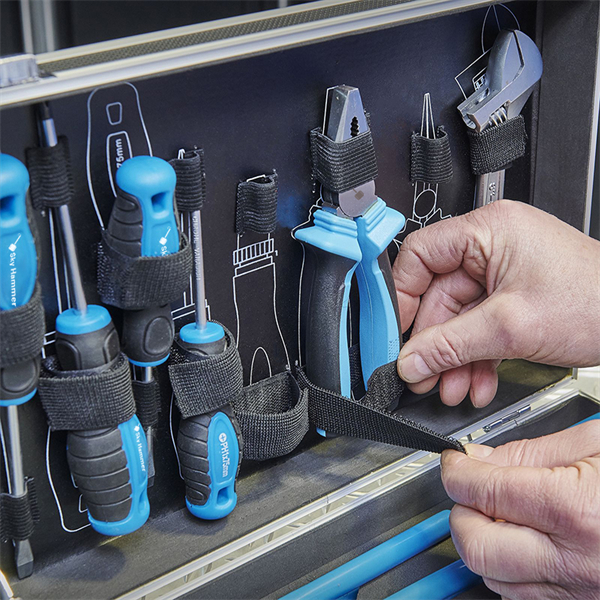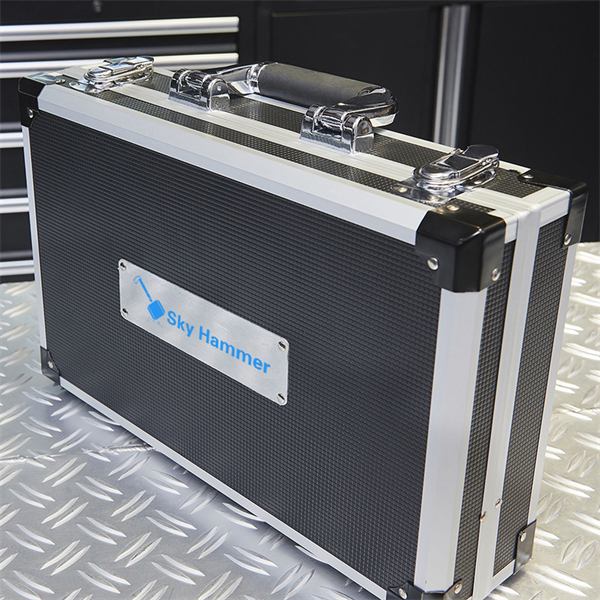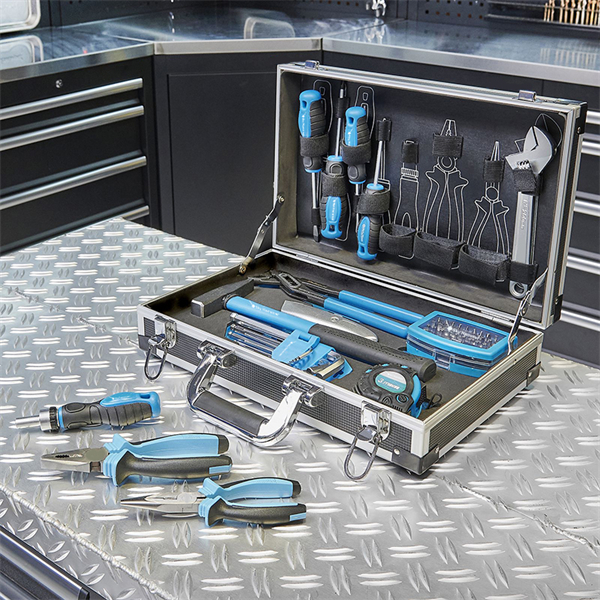 ---
---