44 piece screwdriver and pliers set
Product Detail
Product Tags
Multi-purpose screwdriver and pliers. This screwdriver and pliers set is perfect for people who always carry their tools with them. It fits perfectly in a toolbox - 4 drawers for example, that box is very portable. In addition to pliers and the most commonly used screwdrivers, the set also includes ratchet screwdrivers and a large number of batch heads.
This complete toolset includes:
Ratchet screwdriver
Screwdriver: PH1 x 75 mm, PH2 x 100 mm, SL5 x 75 mm, and SL6 x 100 mm
Precision screwdriver: Phillips head: 2.0, 3.0, 4.0 Flat head: 2.0, 3.0, 4.0
Pliers: Diagonal pliers, needle-nose pliers, wire pliers and screwdriver ratchet batchers
Phillips head: 1, 2, 2, 3 Pozidriv: 1, 2, 2, 3 Flat head: 3, 4, 5, 6 Hex head: 3, 4, 5, 6 Torx: T10, T15, T20, T25, T27, T30, T40 Tamper with clubs: TT10, TT15, TT20, TT25, TT27, TT30, TT40 Verloopstuk 6-side 1/4"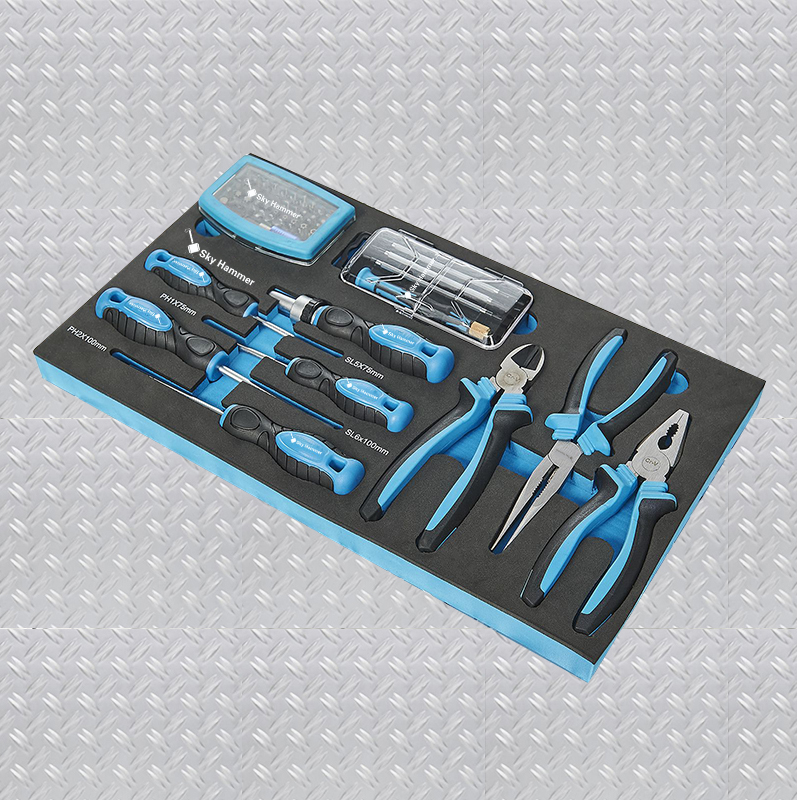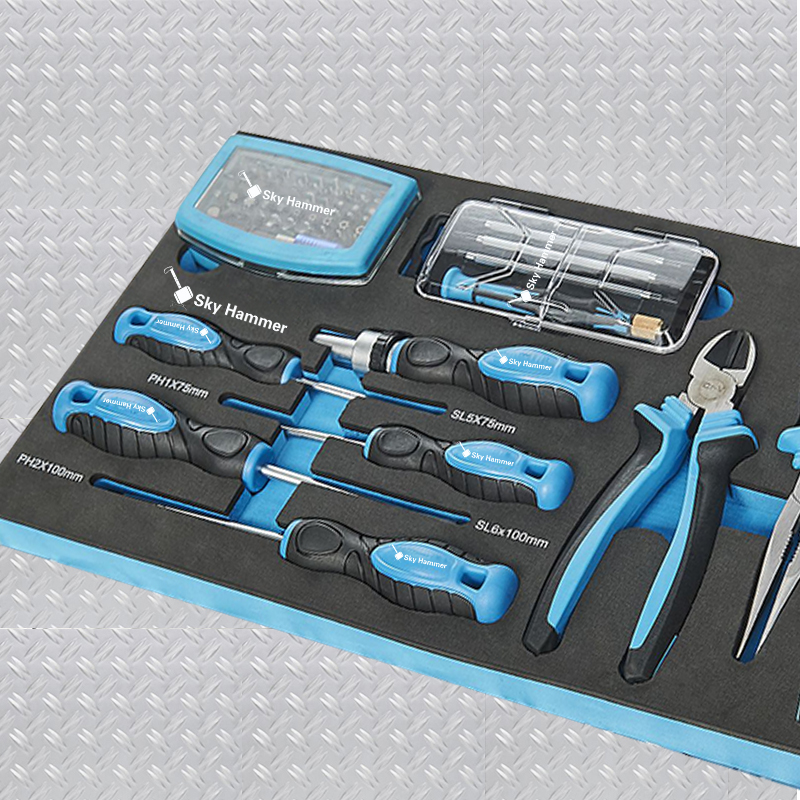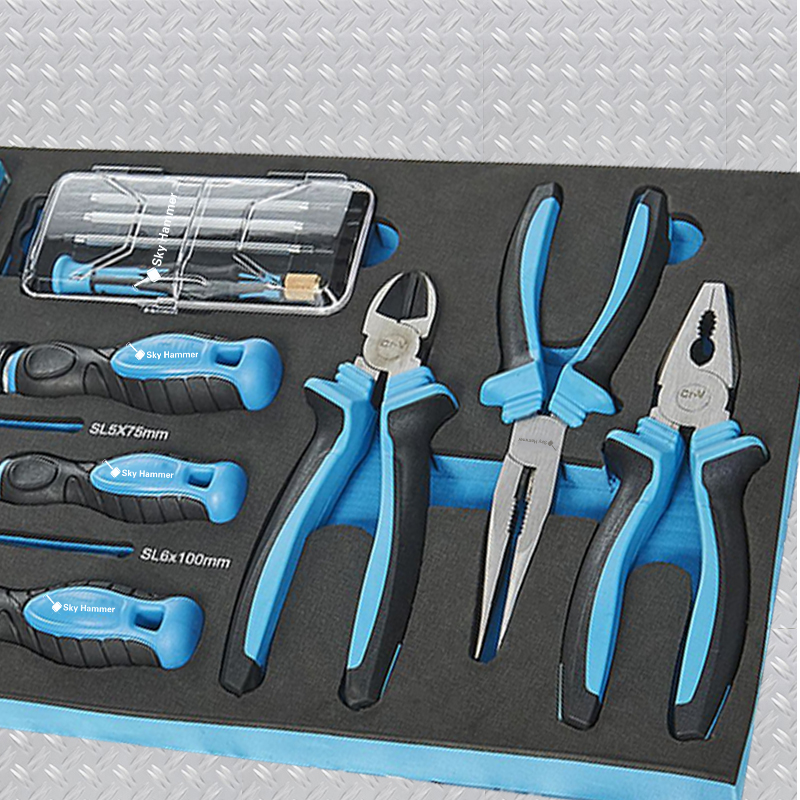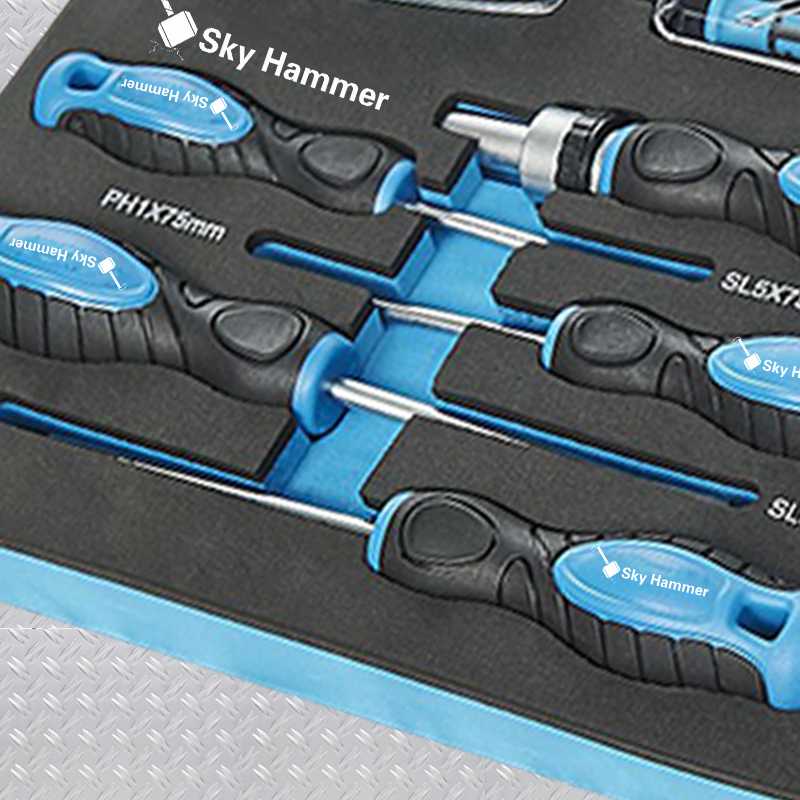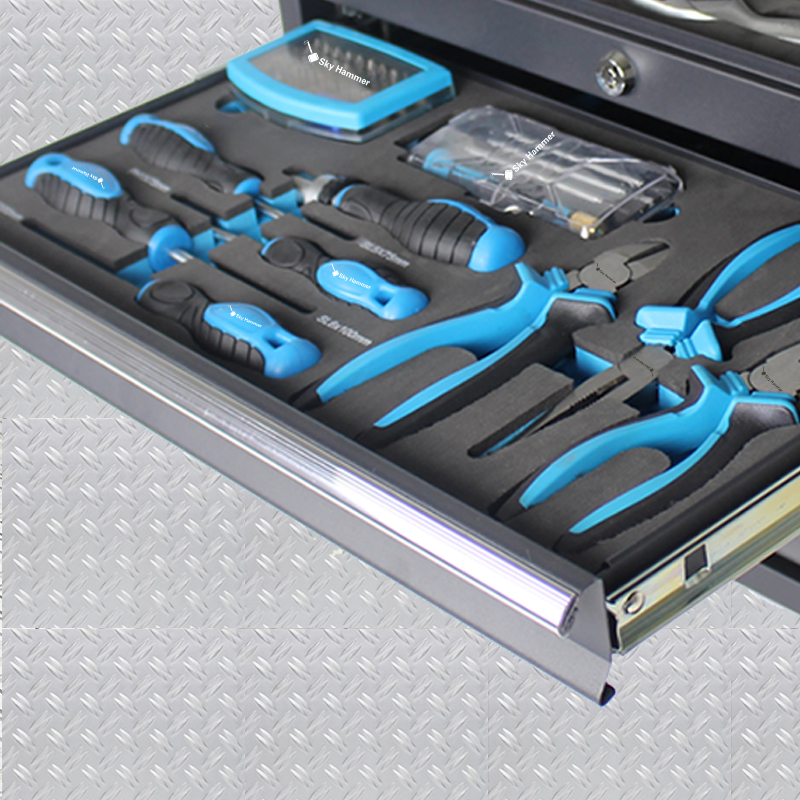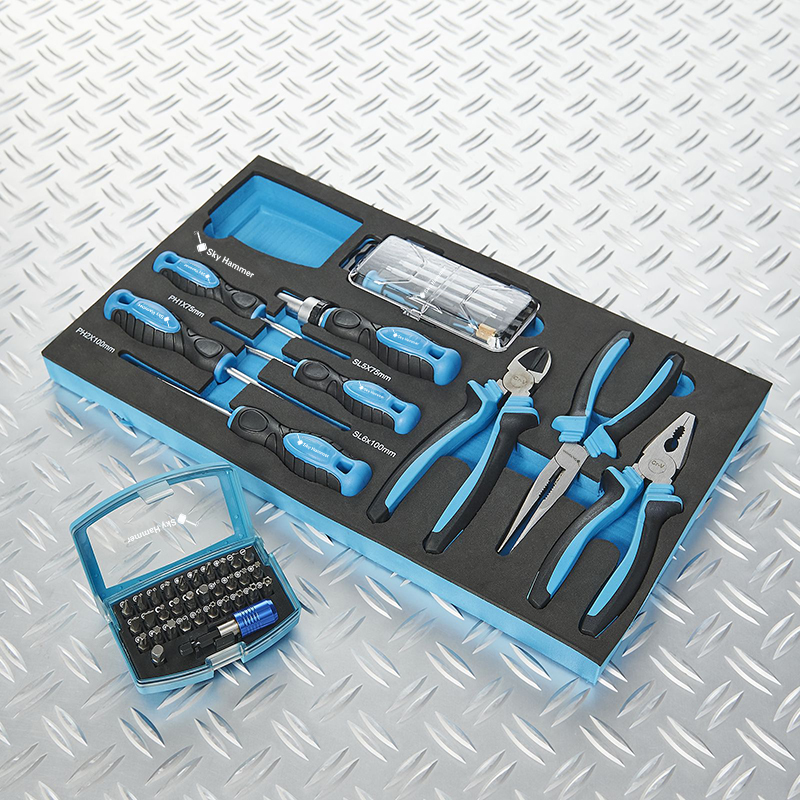 ---
Previous:
OEM/ODM Factory Wrench Tool Set - TCE-005A-460 Iron tool case with Professional socket set – Sky Hammer
---